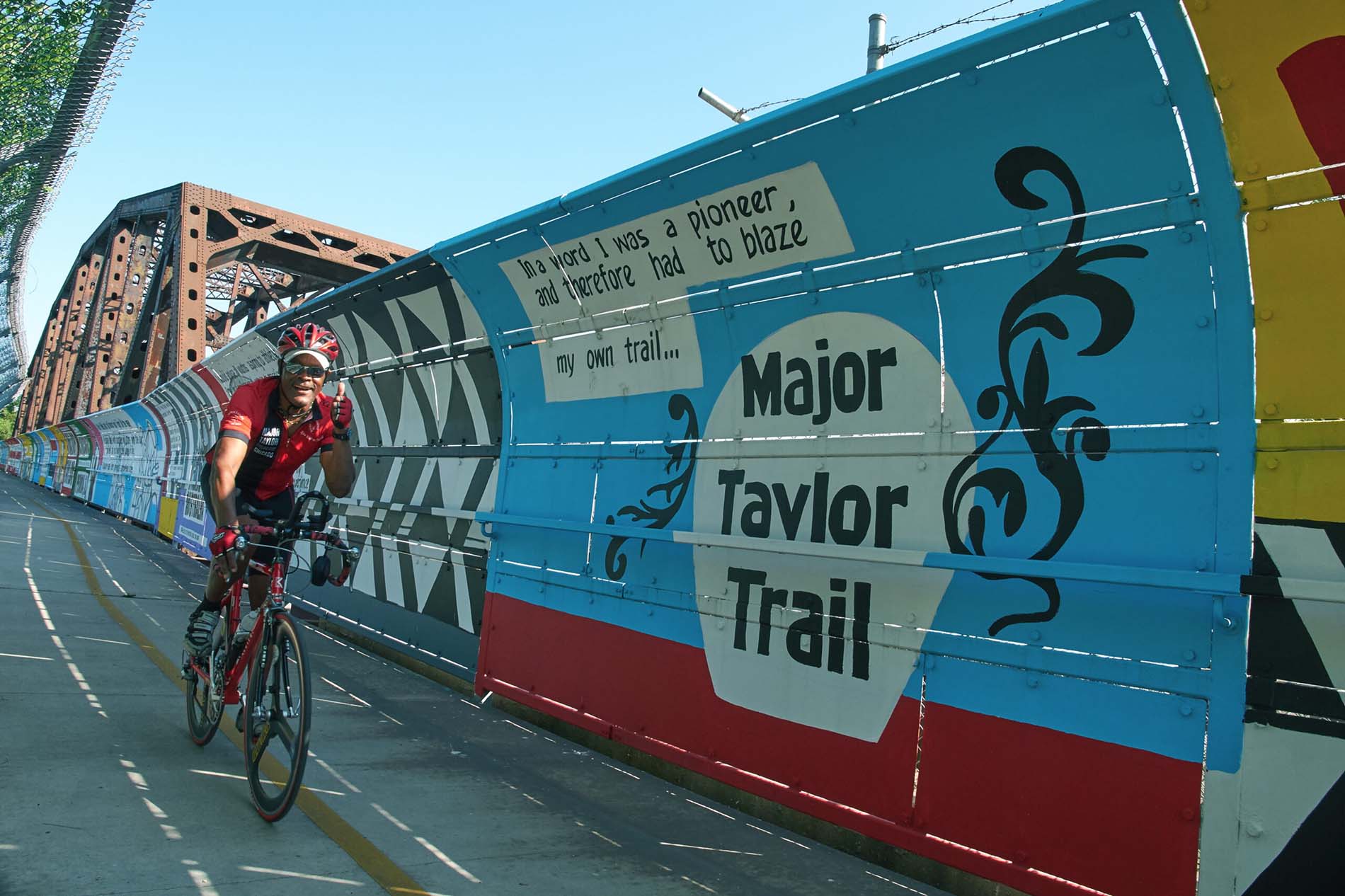 Major Taylor Trail Keepers
We envision the neighborhoods of the south side of Chicago that surround the Major Taylor Trail as beautiful, safe, fun, and healthy places to live, work and PLAY.
Major Taylor Trail Keepers Annual Event 
8/19/23 — Major Taylor Trail Keepers Celebration Ride
Join us on Saturday, August 19, 2023, for our annual celebration bike ride that gives prominence to the Major Taylor Trail and its 8.1 miles distance. Our event also serves as a fundraiser for the trail's upkeep and improvement.
This year we celebrate the 124th anniversary of Marshall "Major" Taylor winning the world 1-mile championship in Montreal. As the first African American sports hero, the trail acknowledges his accomplishments and allows us to connect with Major Taylor's true cycling passion. 
This event is organized by the Major Taylor Trail Keepers Chicago, Friends of the Major Taylor Trail, and Major Taylor Cycling Club Chicago. 
---
Major Taylor Trail Clean-up Day:
9 a.m. to noon, Saturday, April 22 (Earth Day)
Major Taylor Trail hosts clean-up days for the trail every year on Earth Day to complete tasks such as trimming trees, clearing weeds, and picking up debris left on the trail. 
To be prepared for the trail's clean-up day, please wear comfortable clothing for yard work. Suggested items to bring include work gloves, garden gloves, and small gardening tools/shovels.